Labor, social security and immigration
PRACTICE AREAS
Labor, social security and immigration
Support to HR departments with on-going matters including employment agreements, terminations, and fringe benefit planning.
Attendance at labor claims before federal and local conciliation and arbitration boards throughout Mexico.
Negotiation, execution, litigation and termination of collective-bargaining agreements throughout Mexico for companies with different labor unions and labor environments.
Advice on the design and establishment of labor structures to achieve labor, tax and operational advantages, including costs efficiencies, asset protection and competitive edge.
Advice to corporations to minimize the economic impact of employer contributions to Mexican Social Security Institute (IMSS), Mandatory Employee Housing (INFONAVIT) and Retirement Fund System (SAR).
Defense of clients from tax assessments issued by the IMSS, INFONAVIT and SAR.
Handling and processing of immigration documentation for top-level executives and their families.
Lobbying for the amendment of labor legislation, including the federal statute, regulations and criterion by administrative and judicial authorities.
Resolution of controversies related to foreign employees before the National Immigration Institute.
Adrián Pérez-Pastrana
Alfonso Pesquera-Pérez
Eduardo Enrique Gonzalez-Ibarra
Fermín Lecumberri-Cano
Francisco Garcia-Lerma
Hugo Adolfo Gutierrez-Flores
Jaime Luis Mora-Valadez
Jose Octaviano Contreras-Guadarrama
Maria Fernanda Castellanos-Balcazar
Sebastian Rosales-Ortega
Selma Dafne Esquivel-Piñal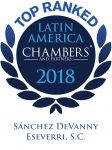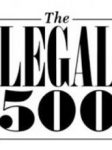 TESTIMONIAL
We are the best in the area
Practice area newsletter